Sustainability has become increasingly critical for organizations to remain relevant and competitive in today's world. Much like digital transformation, driving sustainability requires organizations to transform every division of their business. Today, sustainability should be an integral part of developing corporate strategy. Sustainability for organizations plays out across three areas, in the now well-known acronym for Environment, Social, and Governance (ESG).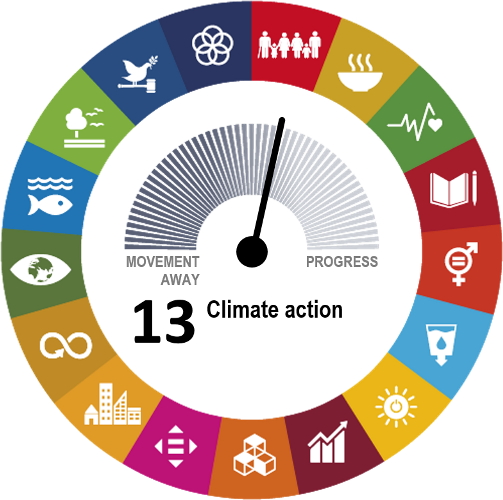 With the level of demand for sustainability only set to increase globally, embedding sustainability into corporate strategy is essential for any company to remain relevant in the coming years. Image: Europa
Sustainable corporate strategies are the future
90% of executives believe sustainability is important. The issue is a lack of implementation with only 60% of organizations having sustainability strategies. A sustainability strategy and a chief sustainability officer reporting directly to the board is, in fact, imperative.
With a sustainability strategy, organizations can make long-term investments, according to McKinsey & Co. But driving sustainability in an organization has challenges, including weak commitment from the board, little accountability, sustainability teams without authority to implement initiatives, and talent gaps.
Factors driving sustainability as a part of strategy
Investor demand - One of the most powerful factors shaping the shift towards sustainability is investor pressure. Gartner research finds that 85% of investors considered ESG factors in their investments in 2020 while 91% of banks monitor ESG performance of investments. The recent letter by the CEO of the largest asset manager in the world, BlackRock, makes it clear that the investor community is focusing on sustainability. Larry Fink writes that being sustainable is not just about doing the right thing but leads to long-term, sustainable profits.
Consumer demand - With an increasing number of millennials and Gen-Z consumers, demand for sustainable products is increasing. 73% of Gen-Z consumers say they are willing to spend more on sustainable products. A Deloitte study shows that around 60% of consumers in the UK reduced their usage of single-use plastic to adapt to a more sustainable lifestyle. Brands with strong sustainable credentials were sought out by 1/3 of UK consumers. With the level of demand for sustainability only set to increase globally, embedding sustainability into corporate strategy is essential for any company to remain relevant in the coming years.
Regulatory demands - The Paris Climate Agreement has made it clear that governments need to be stricter. Countries such as Sweden and Germany have legally binding net zero targets for 2045, while the UK, Canada, Japan and others have a 2050 net zero commitment. The EU's taxonomy which regulates businesses based on how environmentally sustainable they are, affects not only EU businesses but global firms who do business in the EU. Considering the move by many governments toward sustainability, organizations should start transforming their operations to become more sustainable. Being proactive about sustainability will lead to having better relations with regulatory bodies.
Attracting Talent - Being a sustainable business is important to attract talent. In a Deloitte survey, 49% of Gen-Zs and 44% of millennials said that they had made career choices based on their personal ethics. A recent survey shows that 51% of US business students would take lower pay if the company is environmentally responsible. With an increasing need for talent, not focusing on sustainability can lead to a corporation losing out to competitors who are.
Increased Productivity - Being sustainable will lead to employees being more motivated to perform better. Sustainability reduces costs and can affect operating profits by up to 60%, according to McKinsey & Company. Being sustainable also increases productivity as a Deloitte study shows that companies with an inclusive culture have a 27% higher profitability and a 22% greater productivity.
Prioritizing sustainability in corporate strategy
Sustainability will play a key role in the coming years and embedding it at the core of corporate strategy will be critical. Already, there an increase in the number of Fortune 500 companies appointing their first Chief Sustainability Officers (CSO). Giving importance to sustainability is essential to meet investor pressure, consumer demand, regulatory requirements, talent acquisition and ensure increased productivity.
This article was first published on World Economic Forum (9 Jun 2022).
Posted 01 March 2023
Sign Up
for free to continue reading